The kids and I are back home and getting back into our routine. Below is our meal plan for the week!
Enjoy
Tuesday: Hobo Meatball Stew in the Crockpot. Served with rice.
http://www.examiner.com/cooking-in-buffalo/hobo-meatball-stew-the-crockpot
Wednesday: Salmon Patties, Mac and Cheese (your preference), Green Beans (canned) and Slaw
http://emr.cs.iit.edu/~reingold/ruths-kitchen/recipes/fish/salmon_patties.html
http://www.5dollardinners.com/2009/05/homemade-cole-slaw.html
Thursday: Slow Cooker Beef Briscuit, Slaw (leftover) , baked beans (canned), Mashed Potatoes (we have some in the freezer from earlier).
http://www.eatingwell.com/recipes/slow_cooker_brisket_onion_gravy.html
Friday: Chicken in potato baskets with canned carrots and rolls
This is a church cookbook recipe.
Baskets:
4.5 cups frozen shredded hash brown potatoes, thawed
6T butter, melted
1.5tsp salt
0.25 tsp, pepper
Combine and press into greased custard cups.
Chicken Sauce:
0.5 c chopped onion
0.25 c butter
0.25 c all purpose flour
6 tsp chicken bouillon
1 tsp Worchestershire sauce
0.5 tsp dried basil
2 c milk
3 c cooked chicken
1 c frozen peas, thawed
Saute onion in butter and add additional ingredients. Bring to a boil and cook 2 minutes. Spoon into crusts. Bake at 375 for 30-35 minutes.
Yields 6 servings
Saturday: Chipped Beef Gravy on rice (some people use toast), and Lima Beans, Biscuits
http://www.hormel.com/recipes/details/1133/chipped-beef-on-toast.aspx
 Sunday: Shrimp, baked potato, salad and bread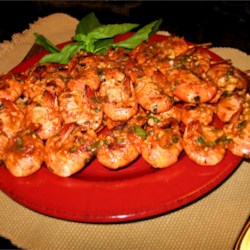 http://allrecipes.com/recipe/marinated-grilled-shrimp/detail.aspx
Monday: Mustard Chicken, Creamed Spinach, Angel Hair Pasta
http://thepioneerwoman.com/cooking/2012/02/chicken-with-mustard-cream-sauce/